December Worship Opportunities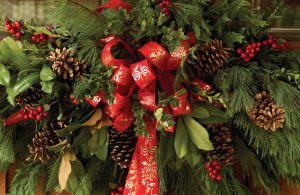 December 9th – Second Sunday of Advent: 8:30 AM & 10:30 AM Services
December 16th – Third Sunday of Advent: 8:30 AM Service
December 16th – Children's Christmas Program at 10:30 AM
December 23rd – Fourth Sunday of Advent: 8:30 AM & 10:30 AM Services (no Sunday School)
December 24th – Candlelight Christmas Eve Services: 3:00 PM and 5:00 PM
December 24th – Candlelight Christmas Eve Service with Communion: 10:00 PM
December 30th – Lessons & Carols at 9:00 AM with Communion (no Sunday School)
We are a vibrant community of disciples seeking to love and serve God as we follow in the ways of Christ.
We believe that faith is lived out in our day-to-day acts. We come together in worship, study, and fellowship in order to be sent out more fully in service and love.
We welcome others to join us on our journey of faith and discovery.
All are welcome!
Our Savior's Lutheran
---
As part of the ELCA, we are a church that rolls up our sleeves and gets to work! Learn more about the work of the ELCA HERE!
Click HERE for a guide to learn more about what ELCA advocacy is doing regarding family separation and immigration policies.
Sign up for ELCA Advocacy News and Alerts HERE!
---