December 3, 2022
Bake Sale 9-10:30 AM
Lefse and assorted baked goods for sale! All proceeds support OSL Women in Action Ministries.

December 14, 2022 6:30 PM
Blue Christmas Worship Service
For those who have experienced loss over the past year, the holidays can be a difficult time.  Join us for this service of comfort and hope as we acknowledge our pain and await the coming of our Savior.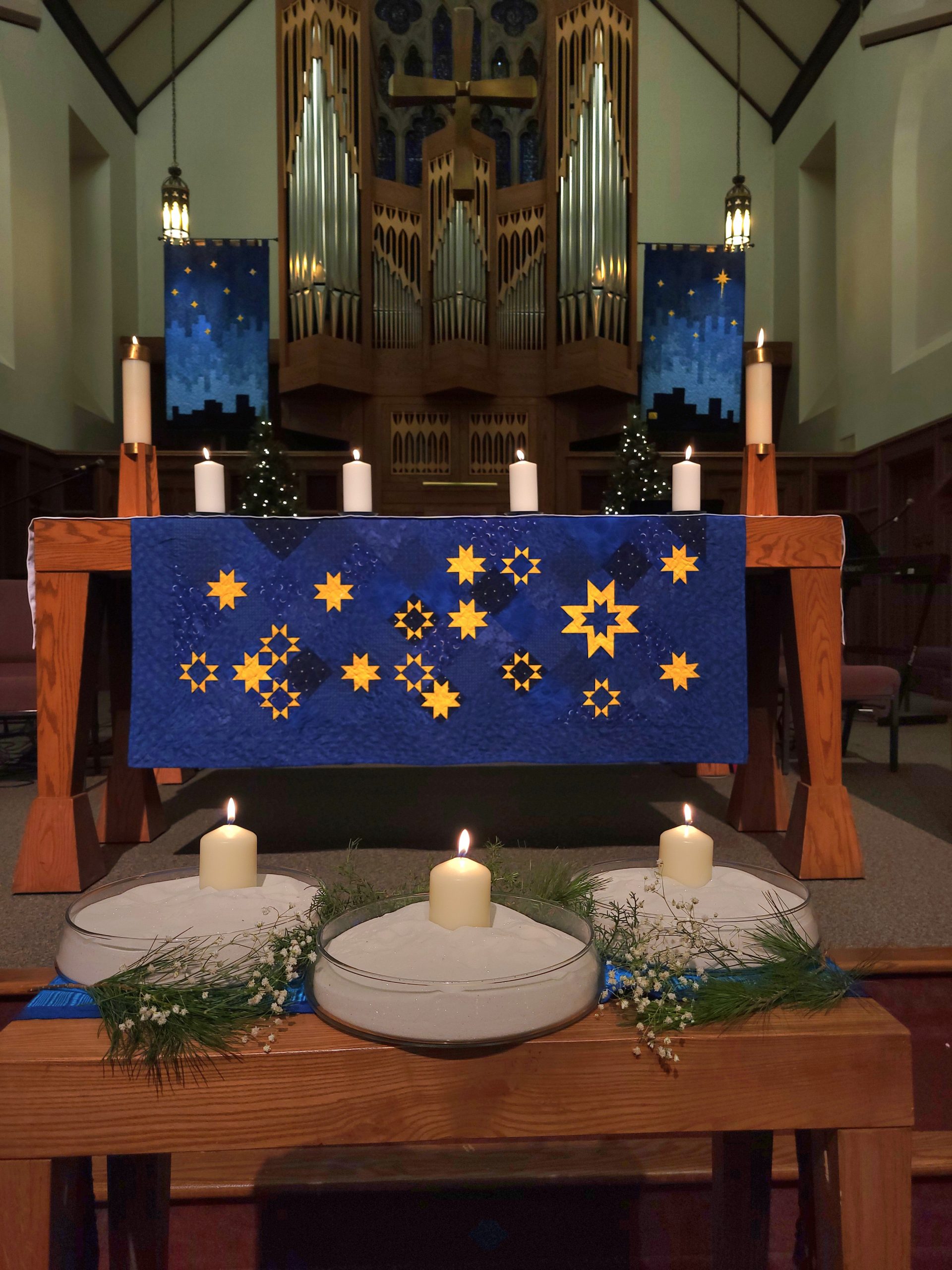 December 15, 2022 4:00-5:30pm
Kids Cooking and Caring Class
Mark Johnson and Denise Vick will be teaching our youth (3rd-5th grade) how to prepare a traditional Tater-Tot Hot dish. They will make one family size pan to take home along with 2 smaller pans to be added to our Meals-to-go Ministry here at OSL. These meals will be distributed to members who are in need as well as be distributed through our Little Free Pantry Ministry. Space is limited to 8 youth with a cost of $15/child.  Contact our Director of Children and Family ministry, Denise Vick, to register.
December 18, 2022 10:45am
Children's Christmas Program – Wow!
Join us at 10:45am on Sunday December 18th for our annual Sunday School Christmas program.  Hear the good news that the angels bring and learn what that good news means for us!